Bio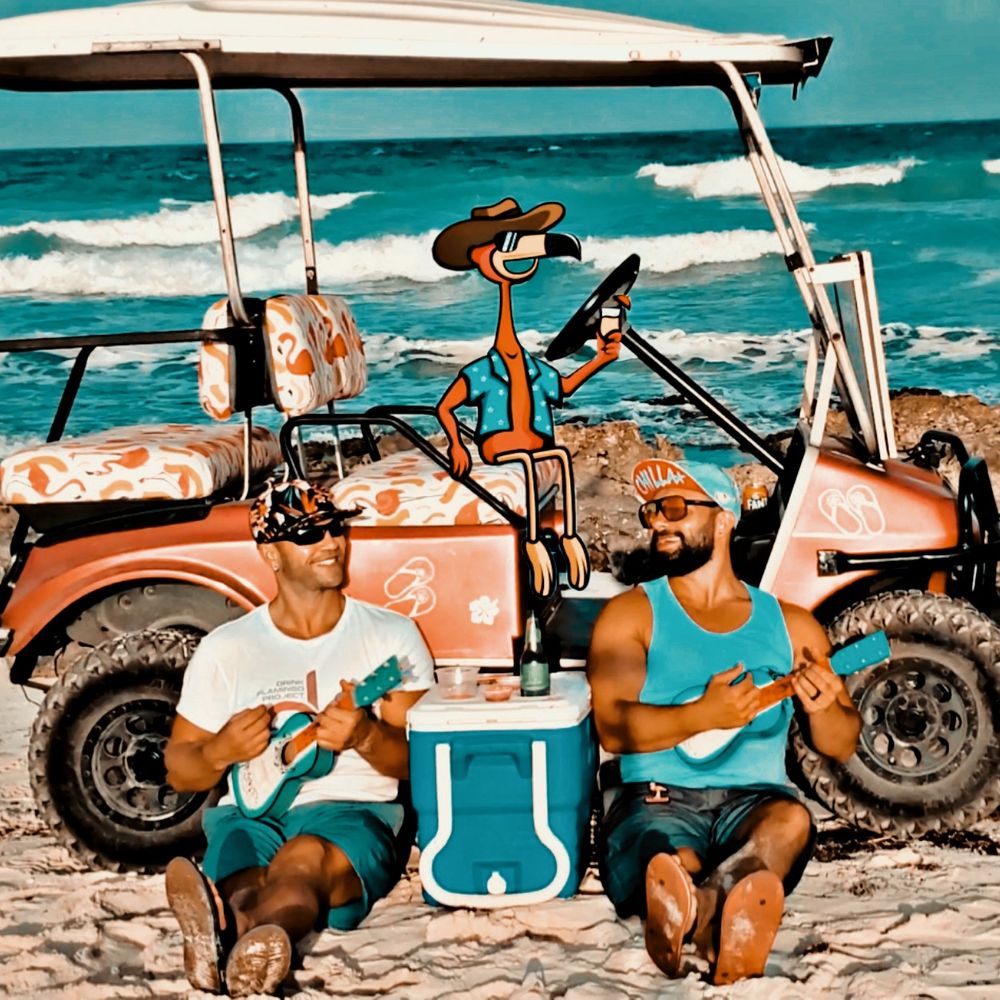 Our Story
Drink Flamingo Project (DFP) is a music duo made up of long time friends Craig Moritz and Tyler Whelan. Goodvibe'n, summertime'n, feel-good music infused with Trop'rock and country flavors.  It's a mashup of some of their favorite musical influences including Kenny Chesney, The  Beach Boys, Jimmy Buffett, Bellamy Brothers, Huey Lewis, Bruce Springsteen, Tom Petty and many more! Whether you're nine or ninety, there's a DFP song for everyone. It's more than just fun music, it's a lifestyle brand and everybody is welcome in the DFP family!   
Tyler and Craig actually started their musical journey together several years ago when they started their first band "Tailgate". Even though "Tailgate" only lasted a couple years, it was a crucial part of laying down the foundation for the exciting new partnership which Craig and Tyler have built together today. 
Even though their career paths took them in different directions as solo artists, they would often team up to write and play shows together.  What they began to notice was a special chemistry forming every time they shared the stage together. Not only did they feel that on-stage chemistry, so did their collective audiences. Fans would often say "when are you guys going to team up and do a project together?" That chemistry is also very apparent in their co-writing of which 80% of the DFP songs are co-written by Moritz and Whelan alongside some of music's biggest hit makers!  
In 2018, the idea for "Drink Flamingo Project" was conceived. This wasn't just an impulsive idea but rather a collective, cohesive plan between two musical friends. The concept is simple...FUN, FUN, FUN! 
Produced by multi award winning producer Jason Barry and co-produced by Moritz/Whelan, get ready for the world wide release of DFP's exciting debut album coming very soon!